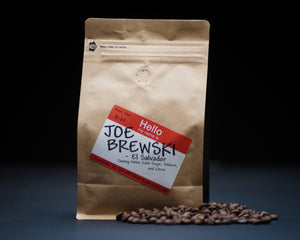 A traditional medium.
El Salvador - Santa Rosa
Regular price
$16.55
$0.00
Unit price
per
About the Joe:
Why we love it:

Not your grandpa's Joe.  ...but kind of. An ingredient in our 'Spro Blend, this El Sal holds its own. With a uniquely natural smokiness, we love this coffee's ability to spark nostalgia. Roasted to the level of a modern medium roast, this coffee's flavor mimics the strength your grandpa's dark roast -- just without the bitterness. 
______________
 You may taste:
The sweetness of cane sugar, hints of pipe tobacco, and a touch of citrus. And, of course, coffee.

---